Enrollment Closes on JUNE 17th, 2023
Become a Cardinal Method Constellations Facilitator
When you include the Cardinal Method and its approach to crystals in your professional practice, your soul healing sessions will become stronger and more outstanding
Watch the video and learn how Cardinal Method constellations can help you create a successful career with joy and confidence
When you finish the course your name will be listed on our official website where we will endorse your work and clients can find you in a legitimate space.
Participate
in Group Constellations
As soon as you sign up you will have a free pass to participate in all Cardinal Method Group Constellations conducted by our team for 1 year.
Recorded Practice Live Sessions
Aside from the theory modules and over 100 classes you can participate live in the bi-weekly trainings every other Sunday via Zoom.
Once you sign up you will immediately have access to the exclusive Cardinal Method constellations community.
Payments in our system are completely safe. Your data will be protected. Our team will be available to help you if you have any questions.
If in 14 days you feel this program is not for you, we will refund 100% of your investment - no questions asked.
If within 14 days of signing up you are not completely satisfied or feel the course is not for you then simply request a refund by emailing
[email protected]
Do any of these uneasy situations feel familiar to you?
"I don't like my job and would love to be a professional in the soul healing field, but I don't even know where to start."
"I don't believe I can have a successful career in this field and I'd feel weird charging for healing sessions."
"I already work in the soul healing industry but my practice is far from ideal."
"I already help people in another professional area and feel very limited; I need to add more tools to my practice."
If you identify with any of these situations your limitations may be coming from unconscious blockages that can be released with Cardinal Method techniques that address ancestral healing and childhood trauma.
Even if you've already dedicated a lot your time, money, and energy to your own healing, including family and business constellations, and your life is still stuck, there are deeper layers that you can address in other ways.
Becoming a Cardinal Method Constellations Facilitator can help you release these blockages and expand your professional life.
Cardinal Method Constellations can open a practical and very powerful path so you can dissolve these limitations, have a more successful professional life, and help people effectively with more ease, bringing very tangible benefits to both you and your clients.
Who is this course for?
This Cardinal Method Constellations Facilitator Training is both beginners and experts in the soul healing career.
Regardless of skil level in constellations, if you want to expand your knowledge and practice with the Cardinal Method approach, which goes way beyond traditional constellations, this course is for you.
You'll develop a powerful professional practice in the soul healing field using Cardinal Method constellations. You'll make more money because you'll be adding more value to your sessions and become a more well-known professional in the marketplace.
Cardinal Method Constellations are great life coaches too, because even if it's important to focus on the present moment and the future, people's ancestral past can't be ignored. It would be like planting flowers and trees in a garden full of weeds, so if you're a life coach and want to bring a powerful tool to your practice this course is for you.
It's also for people who have had lots of training in the soul healing field and want to create a successful career but still feel insecure about being a professional in this area of expertise.
Finally, if you've been an energy healing professional for years and your practice is stagnant or if you feel it's time to innovate and move to the next level, Cardinal Method Constellations will expand your knowledge and your professional life.
Who is this course NOT for?
This training is not for people who do not understand the importance of family and ancestral healing and do not see the real value and effectiveness of family and business constellations.
It is also not for people who think integrative and energetic practices are simple and all too easy and believe it's possible to have high-quality training in family and business constellations in one weekend.
It is also not for people who already have a successful practice and believe they don't need to change anything, who don't think it is necessary to expand their knowledge, and who think they're fine with things as they are.
More than ever, people are discovering the benefits of soul healing
services.
The Cardinal Method helps you create a renewed and dynamic professional life u
sing crystals in your practice
Why Cardinal Method Constellations are different and go beyond other types of constellations
Cardinal Method Constellations
If you're asking yourself these questions observe how

practical and powerful the Cardinal Method is...
Aren't crystals too mystical? Do they affect the credibility of the process?
No. The opposite is actually true. In the Cardinal Method crystals are used as scientific tools and they make the constellation process more tangible and precise. Everything is far more practical, simple, and clear in the constellation field when you use them as a facilitator. In many traditional cultures crystals are used as instruments that encourage the underlying truth to surface to the conscious mind. In the Cardinal Method colors and the internal geometric structure of each crystal are related to specific frequencies associated with the chakras which confirms the information that's coming up and brings clarity about the emotions and contents that are surfacing. The Cardinal Method is about 21st-century science explaining and updating the wisdom of ancient cultures.
Are constellations emotionally overwhelming?
They can be if the client doesn't understand the logic behind them or the facilitator is not properly trained. Constellations have a protocol and should only be offered professionally and not as a hobby. If the client is willing to freely engage in a self-transformation process and the protocols are respected by the facilitator constellations do not bring emotional harm and they will not be overwhelming. People who are open and ready to constellations will benefit. However, it's not uncommon to see constellations being conducted in an unprofessional manner. Poorly trained professionals who are not ready to take the necessary responsibility to go through this type of soul work do more harm than good. In the Cardinal Method Constellations Facilitator Training you will learn how to observe common mistakes in this field.
How will I deal with people saying constellations are not scientific?
From a materialistic perspective they are not. Materialistic science does not accept constellations as a scientific modality and that's okay. Constellations and the use of crystals in soul healing are ancient practices used for thousands of years in traditional cultures so they're not necessarily new. Being attached to materialistic scientific legitimacy will only slow you down. When people say constellations are not scientific it's because this kind of healing is not for them. It may or may not be, but this should not stop you from taking soul healing training. The fact that soul healing has been ignored and mocked by materialistic western culture doesn't take away its power. The Cardinal Method integrates ancient wisdom with cutting-edge 21st-century science that is still being tested but has had very positive results for more than a decade in several countries around the world. The suggestion here is that you choose to focus on the fact that energy healing is on its way to being recognized by the scientific community.
Do constellations include channeling and the embodiment of spirits?
In Constellations participants tune in to specific consciousness frequencies and this has nothing to do with embodying spirits. You'll learn exactly how this works in the training. Constellations follow a specific protocol that brings unconscious contents to the surface of the conscious mind so that we can deal rationally and emotionally with them. Constellations are not religious and are compatible with any spiritual belief as long as those who participate are open to them.
Will I be able to make a living as a constellations facilitator?
You can if you want to. This training will show you how this is possible. It helps you strengthen your self-confidence as an energy healing professional. This training brings new knowledge and a very unique approach to expand your consciousness and your professional practice and it can be an excellent starting point if you are still taking your first steps in this professional field. Constellations are becoming more well-known and more people are looking for a lasting solution to their personal blockages. Cardinal Method Constellations can bring very powerful results and this training is an excellent opportunity for you to become a professional in a modality with a lot of potential to be a prosperous and effective way for you.
Can the Cardinal Method really help me create a successful professional practice?
If you want it to. One of the most powerful Cardinal Method results is that it can help you create a successful professional practice that allows you to have the lifestyle you want in terms of time and income. If you dedicate yourself and apply the step-by-step processes you'll learn in this training you will see that the Cardinal Method taps into your potentials. You will not only help your clients improve their lives but you will also see your life change too. The forces of nature, chakra alignment, and a deeper and broader understanding of human nature that are included with the constellation training are a big part of this. Because the Cardinal Method is designed to brings light to blind spots and help you and your clients release blockages. It naturally brings more possibilities to live the best life. If you really commit to the process it will reflect with success in your professional life and contribute to your quality of life in general.
What's the course like and for how long will I have access to it?
How will I get my questions answered in the training?
How does the 15-day guarantee work?
When will I get the Certificate of Completion?
Does everyone have positive results with the Cardinal Method Constellation Training?
If you have other questions we'll be happy to help. Just
send
an email to
Brief description of what awaits you in the training
Modules, Training Videos, Live Session Transcripts and Practice Classes on Zoom
Introduction to Family Constellations and the Cardinal Method
In this first module, you will understand the 4 pillars of knowledge that inspire the Cardinal Method (Hindu Knowledge, Indigenous Wisdom, Western Philosophy and Family Constellations). You'll get to know some basic concepts of family constellations and the 7 layers of consciousness in the Cardinal Method.
The Cardinal Method Mindset, the Theory and the Practice of Family Constellations
In this module you will learn about philosophical concepts and the methodology of traditional constellations, and you will understand how the Cardinal Method makes a lot of difference in your professional practice and conducting constellations because it adds other bodies of knowledge to it. The Cardinal Method Mindset brings self-confidence, emotional stability and more surrender to constellations, and help everything in your practice become lighter, more joyful and more accurate.
Healing the Individual Soul
You will get in-depth knowledge about the Hindu Chakra System, the power of Truth in Indigenous Wisdom and the Cardinal Method perspective on how the individual soul manifests in the physical body. You will also know how the individual soul can be aligned on all levels of existence using the Hindu Chakra system and Indigenous Wisdom in constellation fields.
Healing the Collective Soul: Ancestors
You will learn about the power of ancestors, how significant obstacles in people's lives come from the ancestral level and how it is possible to release these obstacles effectively, in a healthy way, with Cardinal Method Constellations. You will learn how to observe the field with objectivity and no judgment.
Harmonizing Relationships with Mother and Father
You will learn how to identify obstacles in relationships with Mother and Father and the levels of emotional stability of the person being constellated. You'll be able to help your clients develop more vitality to build a fulfilling, prosperous and healthy adult life.
Creating Peace with siblings, the Inner Child, Friendships and Romantic Relationships
You will learn the importance and role of siblings on a subconscious level, and how the wounded inner child can interfere with adult life, specifically in friendships and love relationships. With the Cardinal Method, you will learn how these relationships can be harmonized.
Ego, Individuality and Personal Power
Living from your truth is the most powerful path to personal fulfillment and in creating a great life for yourself. You will understand the role of the ego, individuality and what we call "healthy personal power" in the Cardinal Method. You'll be able to help more people own their personal power in a healthy way, creating more happiness and joy for themselves with the Cardinal Method.
Individual Constellations with Crystals in the Cardinal Method
You will learn how to offer individual constellation sessions using crystals and the Cardinal Method protocol, which can bring a huge boost to your practice.
The Rational Mind, Collective Prosperity and Organizational Constellations
The focus of this module is on a healthy rational mind, which requires emotional stability and personal to succeed in businesses, institutions and organizations. You will learn how the Cardinal Method is excellent in helping institutions and businesses to organize themselves and prosper.
Spiritual Connections in Cardinal Method Constellations
You will learn how to integrate other Cardinal Method sources of inspiration in constellations, especially Indigenous wisdom, Hindu knowledge, the philosophy of human nature in Western thought and connection with Beings of Light.
Present Event: Collective Certification of Cardinal Method Constellations Facilitators
In this last session we will meet in person for your Professional Certification in Cardinal Method Constellations. If you are unable to attend, the event will be recorded, and the recording will be available to all registered students. You will be invited to participate in an online certification meeting after the present certification event if you can''t make it.
BONUSES
✔︎

Free pass to participate on all Cardinal Method constellations for 1 year
✔︎

Immediate Access to more than 20 hours of recorded collective Cardinal Method Constellations for 1 year
✔︎

Monthly constellations for professional qualification for 1 year
✔︎

Immediate access to our Cardinal Method Community for 1 year
✔︎

Support from our team
You will learn about Divine Wisdom, Divine Love and Divine Power in a course that will add high-quality, powerful new resources to your professional life.
It brings deep knowledge about consciousness and the soul, and helps you to know yourself on a deeper level.
You'll have access to a digital library with 36 recorded lessons on the theory of human nature, consciousness and the soul in different cultures and philosophies, and you can watch them as many times as you want.
You will also create self-transformation and have powerful insights with the Know Yourself Exercises.
Certificate of Conclusion at the end of
your Training
You'll feel more confident and joyful as a soul healing professional when you start offering Cardinal Method Constellations
As soon as you register you'll be part of the First Class of
CARDINAL METHOD CONSTELLATIONS FACILITATORS
If within 15 days you feel that this course is not for you, just send an email to
[email protected]
and we'll refund your money, no questions asked.
Meet Your Instructor, Paola Ranova
Creator of the Cardinal Method, PhD, University Professor, and founder of Ranova Enterprises
For over 30 years, Paola has been studying and researching human nature and the soul, diving deep into her understanding of human consciousness.
She developed her own personal medicine to overcome personal challenges, and since she was a teenager, she has been researching Western philosophy and Hindu wisdom. In her college years, she started researching crystals.
Paola always dedicated herself to her professional life and to her personal journey. As she advanced in her academic career and her spiritual processes, she developed a soul healing consciousness expansion system that weaves together all the knowledge she has accumulated over decades, creating the Cardinal Method of Life Connection.
As soon as the Cardinal Method became a structured system, she moved from Brazil to the United States created a healing center in Boca Raton, Florida, where she offered Cardinal Method individual sessions and group constellations to the local community, and also online sessions to the international public.
The Cardinal Method has been helping hundreds of people for over 12 years, with thousands of success stories worldwide.
To this day, Paola has used the Cardinal Method to train hundreds of practitioners in the field of energy healing with impressive results, and her students have been helping their clients all around the world.
Cardinal Method Constellations are extremely powerful, and can truly make the practice of energy healing professionals much more solid and successful. This is the reason why this training was created, and we hope to have you with us on this journey!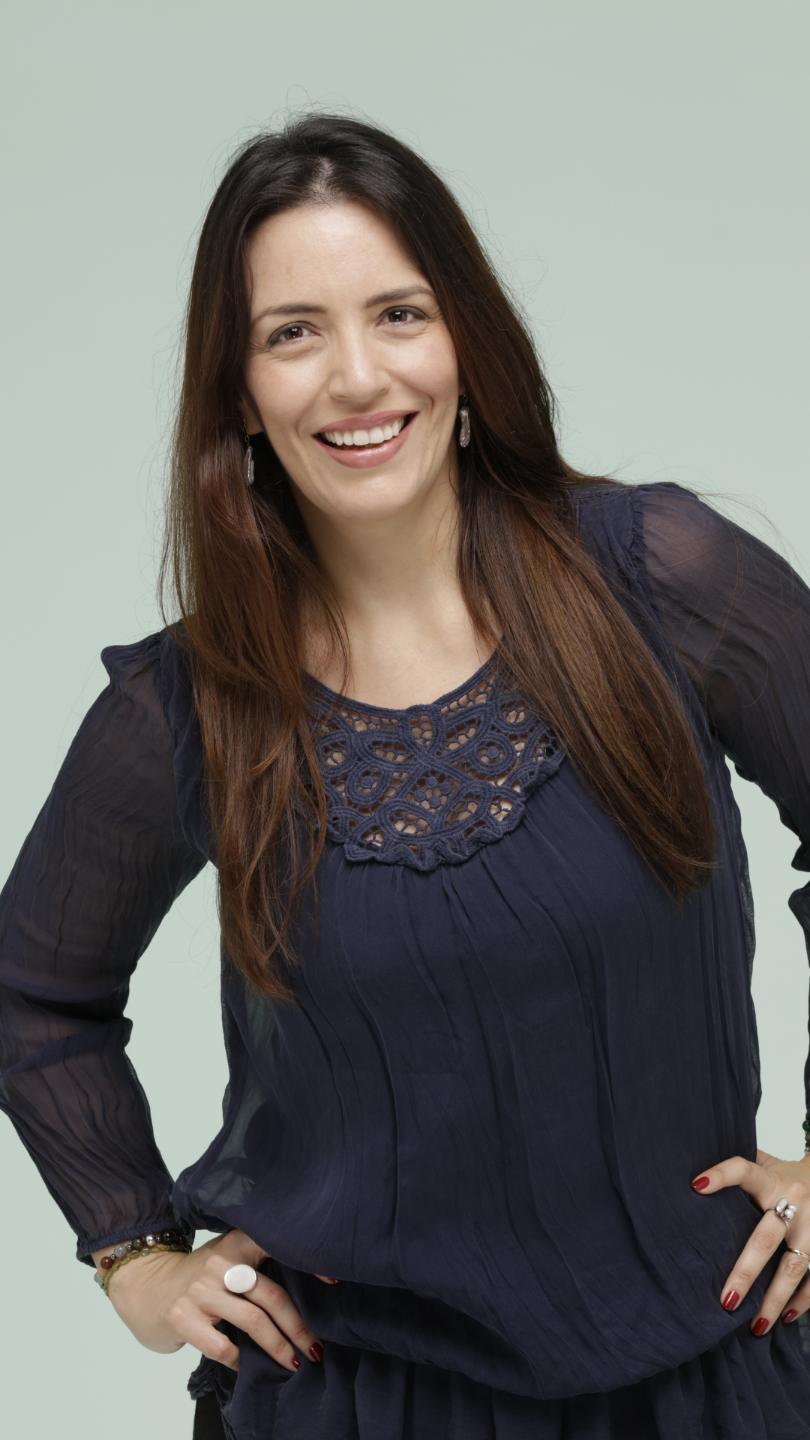 YOUR MONITORS
Through practical examples, case studies, and interactive discussions, our monitors bring the Cardinal Method to life, empowering you to apply it confidently in real-world scenarios. With their continuous support and regular check-ins, they ensure that you stay on track and reach new heights in your understanding and application of the Cardinal Method.
Megan Hunter
Cardinal Method Monitor
Megan is a talented, intuitive healer. She seamlessly integrates all her studies of healing modalities combined with the knowledge of raising four kids and a work-life balance to create a professional, compassionate, and nurturing perspective with each client. She is a certified ThetaHealer, Cardinal Method Constellation Facilitator, Cardinal Method for Energy Healer, and an Emotion/Body Code Practitioner. Megan intuitively incorporates crystals, meditations, and in-depth knowledge of energetic imbalances within a client's chakra system, all to bring alignment back to their bodies. She believes that through education, spiritual growth, and empowering each other, we will create a unified collective consciousness, thus realizing we are all connected to the true Creator of All.
Rui Marcos
Cardinal Method Monitor
Rui, intuitive star seed shaman with extensive experience and practice across the globe. Through the Cardinal Method Of Life Connection, Rui has discovered the transformative power of this energetic healing modality, which has the ability to expand consciousness and provide individuals with a unified understanding of their past lessons. Rui firmly believes that the answers we seek are often already within us, and with genuine love and compassion, he welcomes all clients. As a Galactic Akashic Reader, Reiki Master, certified Quantum Table practitioner, and facilitator of Cardinal Method constellations, Rui possesses a diverse range of skills to support profound healing and growth.